I have been hearing some grumblings lately with most people's default search engine of choice. "Did you know you can pay to be the #1 hit?" "The top hits are all advertisements?"
Here is sweet infographic that explains how google does it...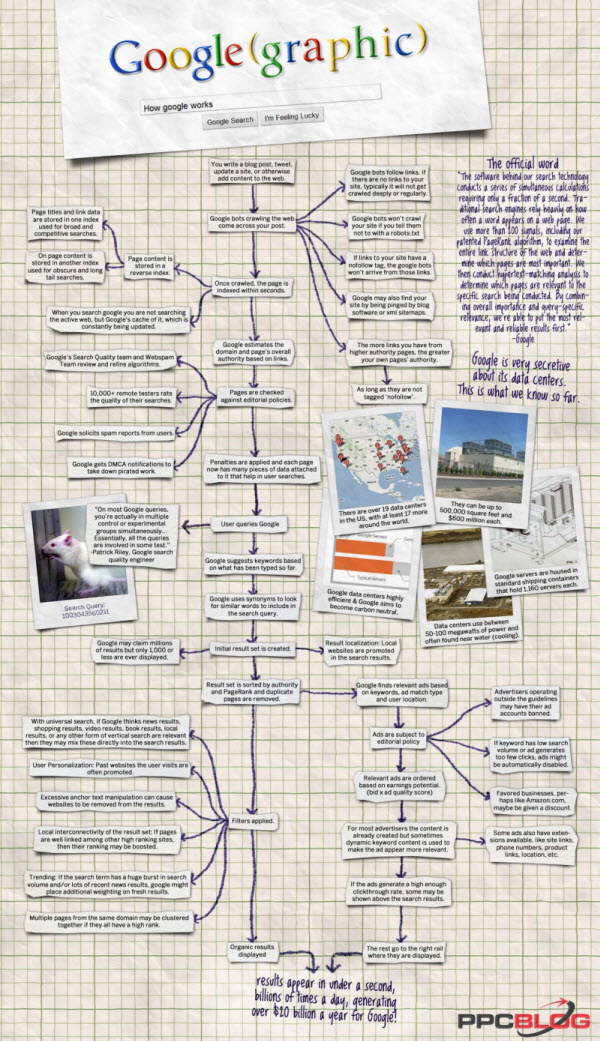 Infographic by
PPC Blog
Full Version
here
Another cool website is
http://bingle.nu/
which allows you to search
Google
&
Bing
at the same time and view the search results side by side. Quite interesting which ones are the same and which are different.
Google has some kick butt resources for educators.
Google Websearch
: Classroom Lessons and Resources
As well, the "
In Plain English
" Folks explain web searching, well, plainly!
So, just know what you are using and how they gather their information. The best you can do is go in as a discriminating consumer, this is a service and there are other search engines out there.
http://www.ask.com/
http://ca.yahoo.com/
http://duckduckgo.com/
Wikipedia's List of Search Engines